PRETZELLE Day
Release Date: May 28, 2020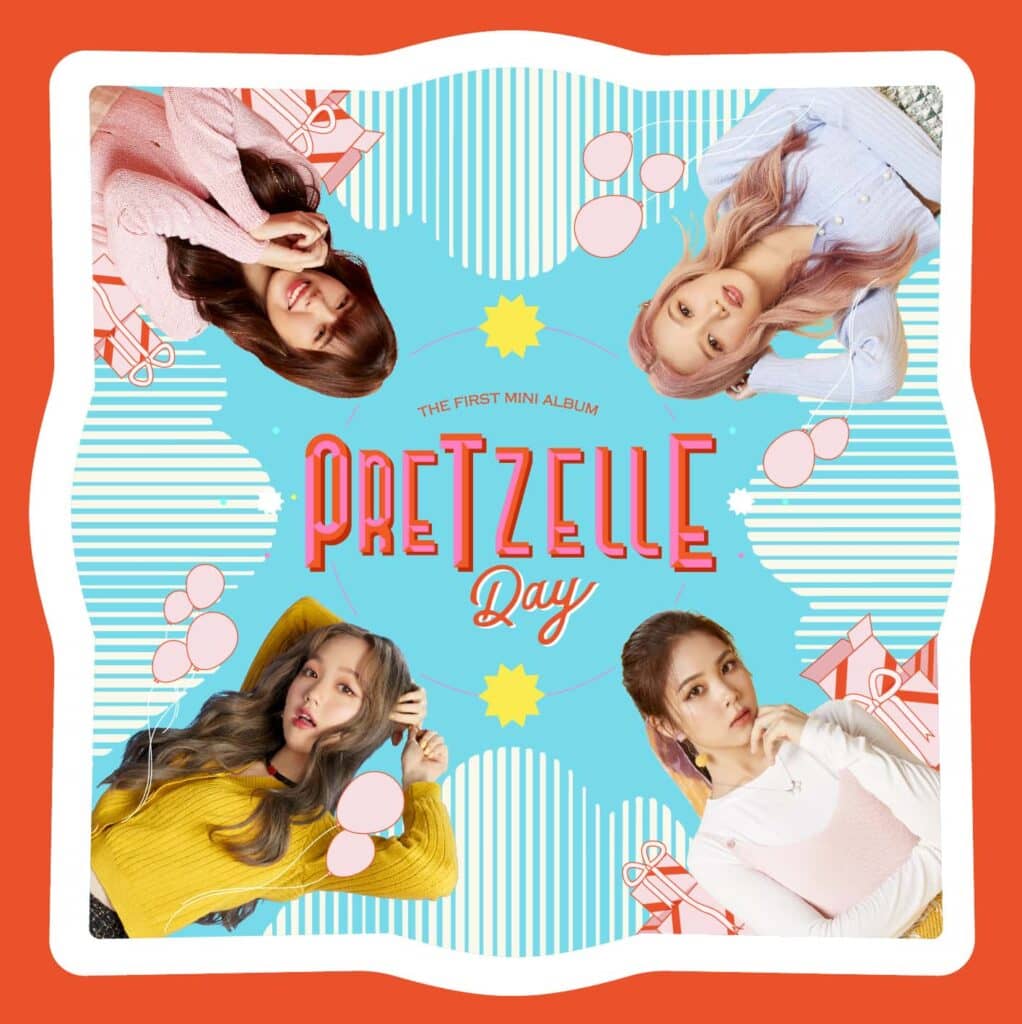 PRETZELLE a brand new girl group releases its debut Album "PRETZELLE DAY"
PRETZELLE is a four-member Thailand-based Girl Group. Pretzelle, named after pretzel, a pastry that is used in the Bavarian region to represent good luck and good fortune, our Pretzelle logo is designed after an infinity symbol to represent unending cheerfulness, the core of the PRETZELLE brand. Pretzelle's music highlight the strength of each band member, with two very distinct leading vocal tones and zesty rap lines.
PRETZELLE's debut mini-album consists of 3 songs that highlight PRETZELLE's international presence. Pop Dance pieces filled with positivity and gleefulness. All the music is a clever mix of the genre of Electronic, Dance, Rap, and Pop together.
Song List
ไหวมั้ย – Never Give Up
ไหวมั้ย or Never Give Up is Pretzelle's debut song. In a pop dance piece, the song talks about the beginning of courtship of two people where the male counterparts are trying to prove themselves, and the female counterpart isn't too free-spirited but does want to give supportive notes to him.
The music video is set in a bakery where Pretzelle is preparing to bake various pastries and delivering them. In the end, the shop sign is flip to open; this is to symbolize the beginning of Pretzelle's journey.
เมื่อโลกนี้มีเธอ – I'm Glad
เมื่อโลกนี้มีเธอ or I'm Glad is an OST to one of the TV series เลห์เกมรัก with Son -Yuke and Esther Supreeleela as leading roles. The series is scheduled to go on-air soon on WeTV application in both Thailand and China
Ping Pong Pang Let's Go
Ping Pong Pang Let's Go an OST to a Korean Animation called Teteru, currently on-air on KBS. Pretzelle is one of the first Thai girl groups to have music presented on a popular South Korean TV Channel. This project came as one of our business units does music scoring and OST productions for many of the Korean TV series. During the time, Pretzelle was pitched, and they loved the idea. Ping Pong Pang Let's Go is written in both Korean and English versions, where Pretzelle performs the original English version.
Album Track List
ไหวมั้ย – Never Give Up
เมื่อโลกนี้มีเธอ – I'm Glad (OST เลห์เกมรัก)
Ping Pong Pag Let's Go (OST 테테루 TETERU)
ไหวมั้ย – Never Give Up (Instrumental)
Listening Link